07/11/16
Philip found his confidence with the C-Leg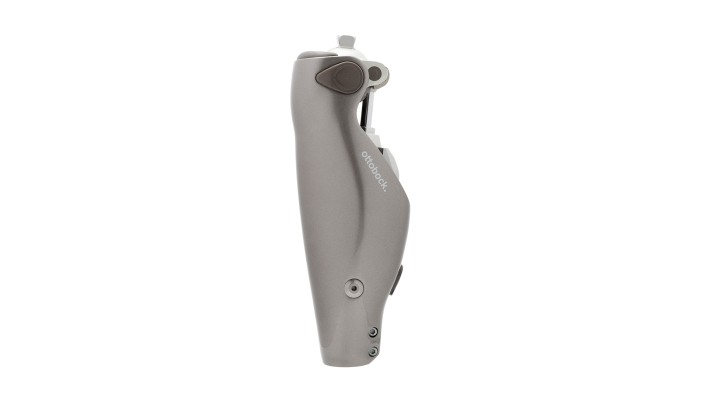 Philip Patsalos saw his life both saved and changed by the choices he made one fateful day in July back in 2005.
Typically, Philip is at work around 8.00am but on 7th July 2005 after he had a 'very modest' lie-in Philip was on his way to work travelling on the Piccadilly Line when he got caught up in the 7/7 London bombings. The carriage he was sat in happened to also be the one a suicide bomber had chosen. The train was between King's Cross and Russell Square station when the bomb detonated.
Philip luckily survived because he managed to get his 'favourite' seat which, even though just 3 feet away from the bomber, he was just far enough away; but he was left with significant damage to his left leg leaving no other option but to amputate above the knee.
Philip was originally fitted with a mechanical leg but had a lot of difficulty with it and repeatedly fell over. This took away his confidence and made him afraid to walk around as he never knew when he might topple over. He would commonly fall in his kitchen and often banged his head on the counters.
In 2007 Philip was subsequently fitted with a C-Leg and since then he reports that he hasn't had a single fall. Philip recounts how this has affected him, "This was a substantial transformation as it suddenly wasn't possible to fall. It gave me back the confidence that had been taken".
Perry Diggins, Philip's prosthetist said, "The C-Leg's greatest strength is helping people achieve independence. The C-Leg is one of the safest microprocessor-controlled knee joints around and is extremely reliable. With its numerous innovative features, the C-Leg gives the user back their confidence and enables them to trust they can easily conquer anything from stairs and ramps to varying surfaces".
Philip recognises how these features have helped. "A major advantage is being able to navigate through unexpected terrain such as uneven pavement or steps into a restaurant". The C-Leg has let Philip get on with life. He enjoys socialising, travelling and is able to do these things without the worry of falls and the injuries that come with that.
The C-Leg has allowed him to reclaim his life and take up some of the hobbies he had once enjoyed. "It's great to have this advanced technology", says Philip.
Philip's experience has taught him how important it is to get the right prosthesis to suit you, as this will help avoid any adverse consequences. "If I could give any advice to other amputees it would be, think positively and be determined to regain your mobility".
Philip is looking forward to his retirement in the near future and being able to enjoy the next chapter of his life and whatever that may bring. "I want to discover new possibilities and I know I will be able to with my C-Leg".
For more information about C-Leg 4 visit
---
---